RAIN PARADE — Last Rays Of A Dying Sun
First New Album In Decades & Tour Dates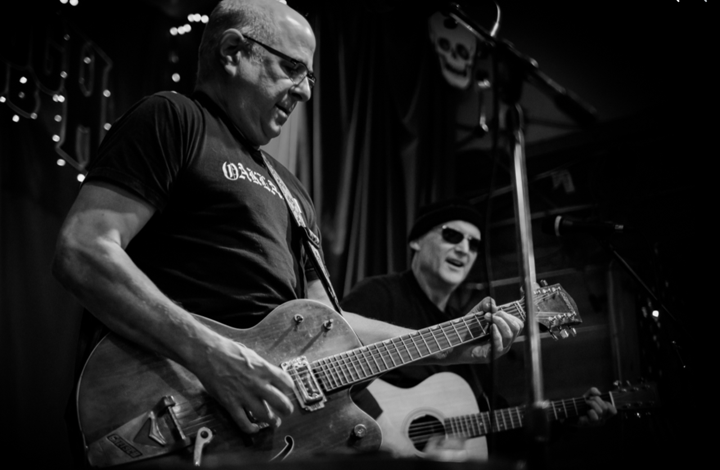 Matt Piucci and Steven Roback have been writing songs together since 1981, and are co-founders, along with David Roback, of the highly acclaimed LA Paisley Underground band Rain Parade. 
The great news is that Matt and Steven are back with an upcoming release — the first new Rain Parade studio album since 1985. Titled Last Rays Of A Dying Sun, the new album is expected in May 2023 — ​ on brand new label Flatiron Recordings — and features all new songs by these formidable musicians and songwriters.
Matt and Steven joined their long time pals and cohorts The Dream Syndicate recently for a UK tour, playing old and new songs acoustically and electrically with a little help from their friends.
Rain Parade's 1983 debut album, Emergency Third Rail Power Trip, released by Enigma Records in the US and Demon Records in the UK, is internationally recognized as a masterpiece.
As Chicago Sun Times' Jim DeRogatis has said, "Emergency…is not just the best LP by any of the Paisley Underground bands, it is among the best psychedelic LPs of any era."
The follow up EP, Explosions In The Glass Palace (Enigma US; Demon UK 1984) was recorded after David Roback left the band; it garnered the same high praise, and its reputation has been increasing ever since. 
Sid Griffin, author and leader of The Long Ryders has said: "We were in the Paisley Underground with Rain Parade back in the 1980s… Explosions In The Glass Palace is and will forever be the BEST recording from a Paisley Underground band, be it us, The Dream Syndicate, The Bangles, The Three O'Clock or whomever."
Matt Piucci and Steven Roback have since worked together on various projects, including several albums by Viva Saturn and the Hellenes; as well as 3x4 (Yep Roc 2018) with their friends The Bangles, The Dream Syndicate and The Three O'Clock.
Rain Parade's forthcoming album Last Rays Of A Dying Sun will be the first release on US-based Flatiron Recordings, the new label co-founded by Enigma Records co-founder Bill Hein, San Francisco and Boulder radio vet Andy Zicklin, and veteran music industry lawyer turned entrepreneur Fred Goldring.
Numerous groups have cited Rain Parade as an influence, including My Bloody Valentine, Ride, The Stone Roses, Primal Scream, and The UK Charlatans, among many others.
Matt Piucci told us more about recording the new album:
"We recorded basics in downtown Oakland at 25th Street Studios, owned by David Lichtenstein, a pretty well known musician and surfer. His father is the famous pop art artist Roy Lichtenstein. My Dad taught with Roy in upstate New York and my brothers went to kindergarten with David. I wish my parents had bought a painting back then!
The overdubs were mostly done in Oakland as well, and also at producer Jim Hill's studio in Los Angeles. Jim produced our second record, Explosions in the Glass Palace, our live in Japan album Beyond the Sunset, as well as our songs for the Paisley Underground collection 3x4. Jim is basically in the band; we don't do anything without him.
Joining Steven and myself is long-time Rain Parade guitar whiz John Thoman, who has been with the band since 1984. David Roback jokingly referred to John as the David Gilmour of the band. John has contributed heavily to side projects, Viva Saturn and The Hellenes, as well as Chris Cacavas' Junkyard Love.
Also in today's band is Derek See, the Gentle Cycle / Chocolate Watch Band / Dean & Britta (Galaxie 500) guitar maestro who has played with all of us since his appearance on the Hellenes album 'I Love You All the Animals' from 2018.
Drummer and percussionist Stephan Junca has played for years with me in other projects, including The Hellenes, Boatclub, and the Billy Talbot Band. A few of the Billy Talbot Band recordings appear on the 2023 Neil Young and Crazy Horse LP 'All Roads Lead Home'. Our friend and neighbor multi-instrumentalist Mark Hanley plays in those groups and also plays and sings on our new album.
And appearing with us on the record are the Peterson sisters, Debbi and Vicki from the Bangles, singing on a couple songs. Vicki Peterson joined us on the UK tour, with Dream Syndicate.
Also appearing on the album are the Moore Brothers, Thom and Greg, a Northern California duo who are amazing singers. They sound kind of like the Everly Brothers doing XTC.
We were lucky to have a couple of guys from the modern Beach Boys / Brian Wilson group sing, Darian Sahanaja and Rob Bonfiglio. Darian is best known for assisting Brian Wilson in assembling the pieces of music that became the re-release of Brian's post-'Pet Sounds' masterpiece 'Smile' by The Beach Boys in 2011, some 40 years after its incomplete 1967 release.
Other guests include our drummer Stephan's brother Marcus Blake, Jim's son Mac Hill, and Aryeh Frankfurter, who plays strings, and Meena Makhijani, who has played tabla with The Bangles."
---
Rain Parade — US Date — the full band will play...
May 4 San Francisco, CA: The Chapel
---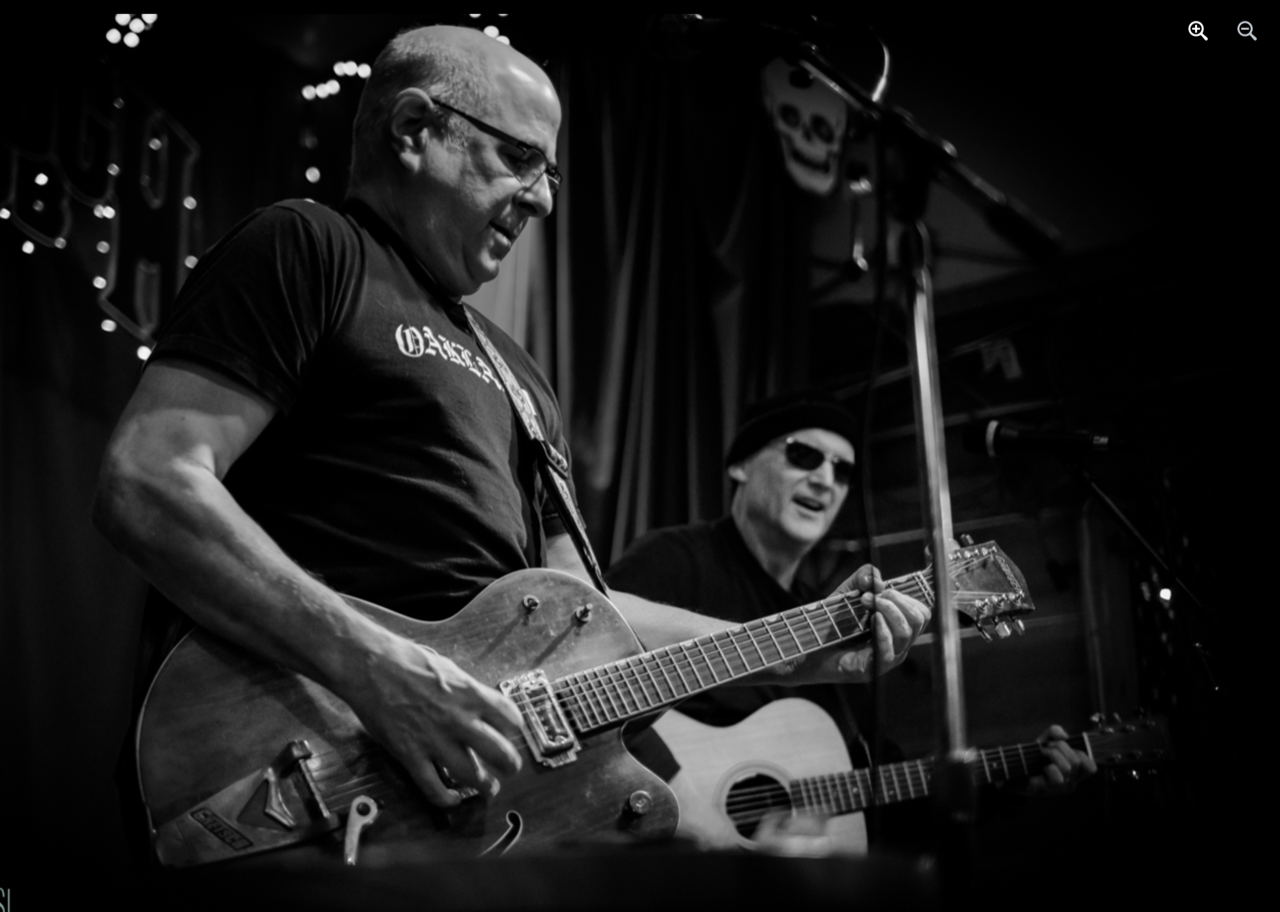 ---
Album Credits
All songs by Matt Piucci / Steven Roback
Produced by Jim Hill
Matt Piucci: vocals, guitars, keyboards, harmonica, baritone guitar, sitar, bass
Steven Roback: vocals, bass, acoustic guitar
John Thoman: guitars, vocals
Stephan Junca: drums, percussion
Derek See: guitars, keyboards, vocals
With
Mark Hanley: keyboards, vocals, bass
Jim Hill: treatments and manipulations, vocals, synthesizer, tambourine
And
Debbi Peterson: BG vocals (1,6)
Vicki Peterson: BG vocals (1,6)
Greg Moore: BG vocals (1,4,8)
Thom Moore: BG vocals (1,4,8)
Darian Sahanaja: BG vocals and background vocal arrangements (3,9,11)
Rob Bonfiglio: BG vocals (9,11)
Marcus Blake: BG vocals (9,11)
Aryeh Frankfurter: Strings (10,11)
Meena Makhijani: Tablas (2,10)
Mac Hill: Synthesizer (9)
Recorded and Mixed by Jim Hill in Oakland, California at:
25th Street Studios - Assistant engineer: Gabriel Shepard
Wally Sound - Assistant engineer: Wally Sound

Skyline Studios - Assistant engineer: Varun Kejriwal
And at: Babwe Sound, Sun Valley, Los Angeles
Mastered by Chris Bellman at Bernie Grundman Mastering, Los Angeles
Album Release Details
Rain Parade — Last Rays Of A Dying Sun
Label: Flatiron Recordings
Cat Number: Flat 2001
Formats: Digital, CD, LP, Cassette
Release date: May 2023 date TBC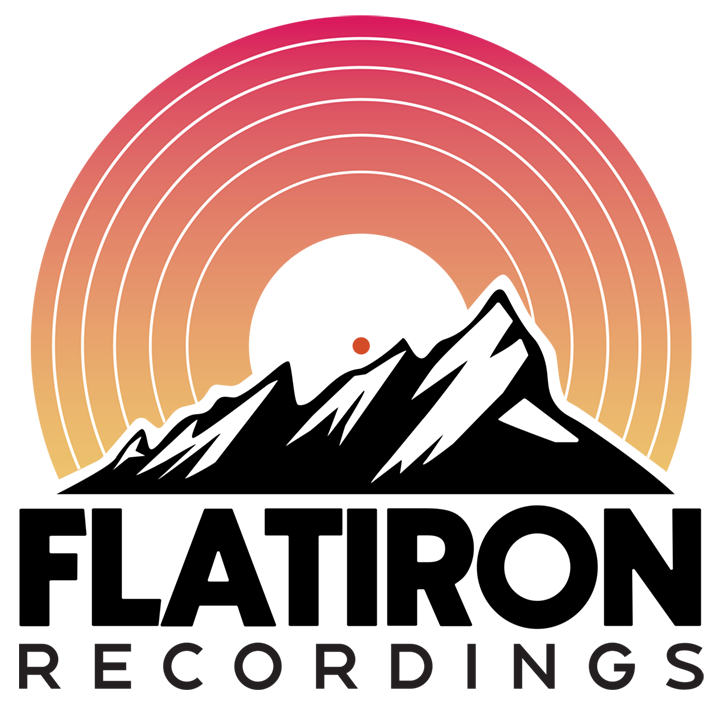 For more information please contact...
Delta PR - Mal Smith & Chris Carr
---