THE ZAC SCHULZE GANG sign to Flatiron Recordings
EP | Video | Tour | Album News
British rock-blues trio The Zac Schulze Gang have signed to Flatiron Recordings, the new US-based label.
The Kent-based band has a single and video out, Ballyshannon Blues ...
The band has been nominated for two UK Blues Awards in 2023: UK Blues Emerging Act Of The Year (The Zac Schulze Gang) and Young UK Blues Artist Of The Year (Zac Schulze).
Debut EP Made Of Three, due May 19th 2023 (out now), and their debut album is expected in 2024.
The band says:
"We signed to Flatiron as we recognised their enthusiasm for a young band from England trying to make their way in the music world. We have high hopes that we will gain new fans and play lots of new venues across the world as a result of this partnership."
EP formats: digital; plus physical (10" vinyl, CD, and cassette) available at shows.
A trip to the US is being worked on.
UK and continental European tour dates are shown below...
ZAC SCHULZE GANG — EUROPEAN TOUR DATES 2023
Northern Ireland
May 30th ​ ​ Cookstown, The Railway Bar
Rory Gallagher Fest, Ballyshannon, Eire
June 1st ​ ​ Bridgend Pub
June 2nd ​ ​ Rory Gallagher Place
June 3rd ​ ​ Big Top Main Stage
Czech Republic Tour
June 7th ​ ​ Broumov, Sal Kreslirna
June 8th ​ ​ Kolin, Divadelni Klub Scapino
June 9th ​ ​ C. Budejovice, Highway 61
June 10th ​ ​ Volyne, Festival Skolni 744
June 12th ​ ​ Mor. Budejovice, MKS Beseda
June 13th ​ ​ Zlin, Zelencova Sopa
June 14th ​ ​ B. Bystrica, SK, Hogo Fogo Club
June 15th ​ ​ Vestin, Dolni Namesti
June 16th ​ ​ Roznov, ​ Klub Vratnice
June 17th ​ ​ Bruntal, Square
June 19th ​ ​ Uhersky Brod, Dobre Misto Ujezdec
June 20th ​ ​ Brno, Jakubak
June 21st ​ ​ Cernosice, Club Kino
June 22nd ​ ​ Varnsdorf, Theatre
Netherlands
June 24th ​ ​ Hoge Stoep, Blues Rock Festival
UK Festival Dates
July 1st ​ ​ Alfold Rock & Blues Festival
August 18th ​ ​ Old Bush Festival, Worcester 
August 19th ​ ​ A New Day Festival, Faversham 
August 26th ​ ​ Rory Gallagher Festival, Nantwich 
---
Made Of Three EP cover artwork: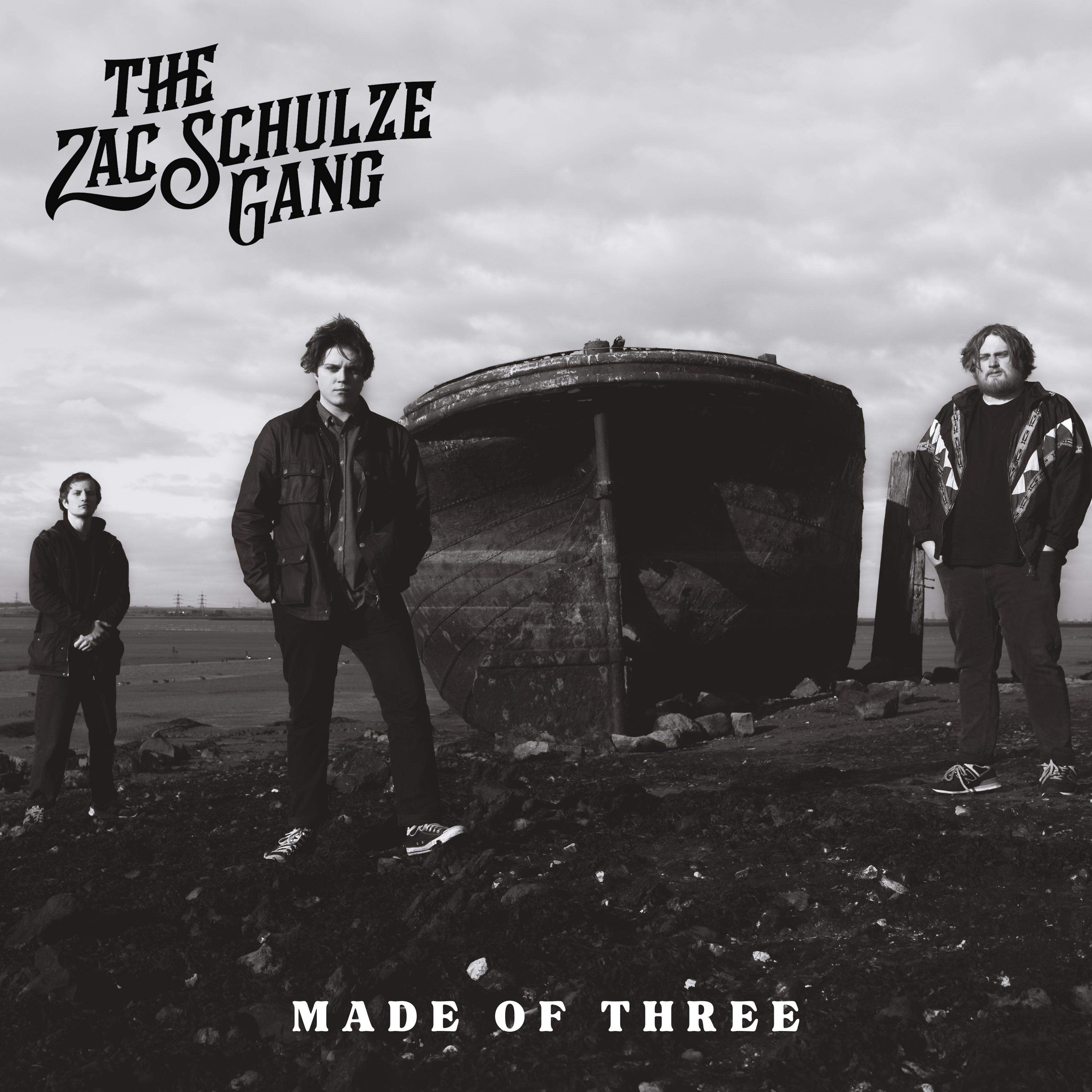 ---
For more information please contact...